Technology that drives attention to manufacturing opportunities.
We measure manufacturing metrics in real-time, over time, to enable better, data-driven decision-making.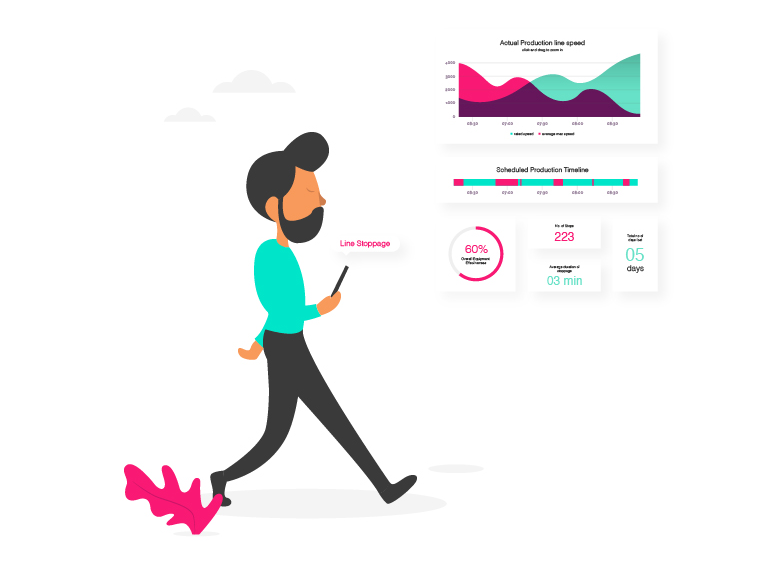 Real time data reports
WHAT WE OFFER:
Dashboard/Live Production Displays
Rather than having the ability to go back on paper to get an understanding of what has happened, Quantapower enables you to gain direct access to production and stoppage reports as it is happening. From production timelines, run charts, event logs and public displays, you will be able to get direct access to the status of your production line, anywhere, anytime.
Operator measurement and influence
Influence good behaviour. Operator accountability will improve quality and drive efficiency.
Let your operators understand and manage their responsibilities more effectively with active data, displayed on an interactive touchscreen Operator Console. Analyse and report the behaviour and performance of individual operators in detail.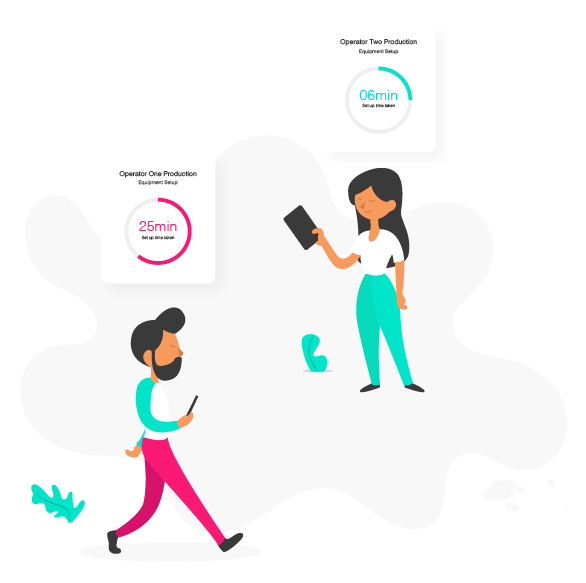 Identifying your inefficiencies
Stoppage and Production Reports
Interactive downtime reports allow you to dig deep into various stoppage categories and isolate a single stoppage event. Visual charts and data tables provide clarity on production losses, costs associated with these losses and areas in which downtime can be improved or even avoided.
Customisable Reporting
The production timesheet distinguishes between scheduled and unscheduled downtime events and generates reports efficiency values clearly outlining how your production is running according to standard operating procedures. Apply your mind to a structure that works for you.
Instantly automate your measurement
Get full production traceability
on any device at any time
Digitally/Accurately track production performance and lost time

Gain instant access to real-time data from any location

No unnecessary and inaccurate paperwork

Preventive maintenance instead of reactive maintenance

Identify problems areas and opportunities for improvement

Production plan setup backed by digitally captured data

Manage maintenance schedules to minimise scheduled downtime

Understand the impact of scheduled and unscheduled downtime on your environment



HOW WE DO IT:
Active Productivity Measurement
Hardware/Product
By introducing sensory measurement technology to your manufacturing processes, we empower you with greater knowledge of, and insight into, your overall productivity. Our sensors uncover inefficiencies in your operations, and their costs, through continuous measurement of manufacturing.
Active Productivity Monitoring
Software/Products
Our proprietary terminal uploads measured metric data directly to our cloud-based platform. Through greater visibility of overall manufacturing performance and productivity, we empower you with the knowledge you need to make more informed decisions towards improved productivity.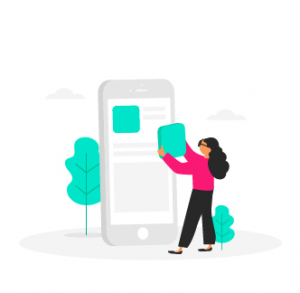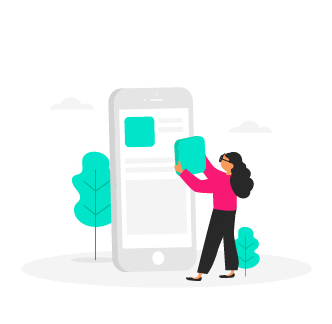 Active Productivity Management
Services
We enable you to take proactive steps towards improved performance, efficiency, and reduced costs. By equipping you with the relevant tools, knowledge, and insights, we help you actively manage and improve your operational processes.
"If you define the problem correctly, you almost have the solution" – Steve Jobs
Why what we do is necessary…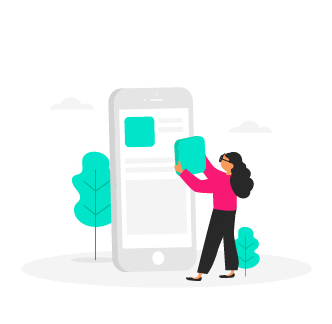 Downtime Impact by Category
The ability to have a digital categorisation of all stoppages in the production environment allows for an easier approach to continuous improvement. Whether it is breakdowns, unnecessary waiting periods or changeovers that have the biggest impact on your OEE, you should know about it. Turn that reactive maintenance into predictive maintenance.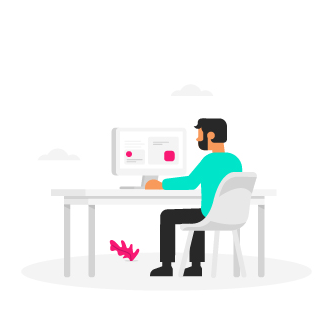 Real-Time Production Views
The ability to see what is currently happening in your production environment without being in that very production environment is extremely powerful. Allowing for decisions to be made purely based on data.
Short Stop Impact
With our old ways, we always tend to focus on the major stoppages and forget about the impact of the smaller stops. After all, 1 x 60 minute stop is no different than 60 x 1-minute stops. But there are 59 more opportunities to possibly eliminate.